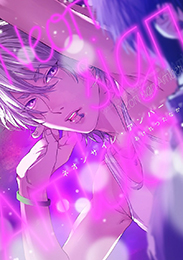 Associated Names: ネオンサイン・アンバー
Author: OGERETSU Tanaka | おげれつたなか
Genre: Yaoi
Lenght: 4 Chapters (ongoing)
Related Series: None.
Original Publisher: Shinshokan.
English Publisher: None.
Year: 2015.
Buy: Ebookjapan | Honto.jp | Cmoa.jp
Joint: U-zai
Summary: An expressionless club doorman meets a flashy boy at one of the many parties the place gathers. As someone who's always been considered quite boring or an emotionless person, Saya-chan with his clumsy personality will make this man a more vivid one.
DOWNLOAD
Tankoubon Version
Magazine Version
Especial