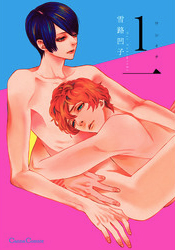 Associated Names: One Ichi | ワンイチ
Author: Yukimichi Ouji | 雪路凹子
Genre: Yaoi, Historical
Lenght: 1 volume
Related Series: None.
Original Publisher: Canna | Printemps Shuppan
English Publisher: None.
Year: 2015.
Note: Project adopted from Bunny's Scans.
Rule: Do no re-translate this piece into Spanish. All other languages, are free to do so.
Summary: A son who loves his father. A younger brother who loves his elder brother. A game of pretend between brothers. Something is off, in this forbidden relationship.
ONLINE READER